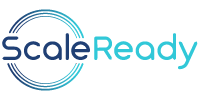 A partnership of

trusted industry veterans.

*Cue is supported by our joint venture partnership for customers located in the following regions: United States, Canada, Europe, and Israel.

If you are interested in learning more or if your cell therapy program resides in any of these regions, please click to be directed to ScaleReady.

Bringing together proven tools and technologies from Bio-Techne, Fresenius Kabi, and Wilson Wolf, ScaleReady provides superior and simple solutions for cell culture, cell activation, gene editing, and cell processing.

The ScaleReady platform includes G-Rex® cell culture technology, the Lovo and Cue cell processing systems, and a wide range of GMP proteins, reagents, media, and gene editing technologies.